| | |
| --- | --- |
| Back to Comic Strips Index | Back to Home Page |
Harry Hargreaves (born in 1922) was a renowned cartoonist responsible for the "Hayseeds" comic strip which was published in the UK newspaper "Evening News" from 1969 to the mid 1980s. His other famous strip was "The Bird" from 1959 into the 1960s, a series which is a personal favourite for me. A number of books were published of his work, by varying publishers and in various formats (many are hardback covers only), and to my mind, not nearly enough representation of a very talented cartoonist. He also had much of his work published in Punch Magazine and I recently discovered (to my delight) that he was also responsible for the design of the Neptunes and his Deep Sea Band cereal toys issued in Kellogg's cereals in the late 60s and early 70s (and several sites also credit him with the design of the Crater Critters which, I am informed by his niece, was not one of his designs). Harry Hargreaves was also responsible for the illustrations of the Paddington Bear books and "The Wind in the Willows".

I was informed by his niece that Harry passed away on 12 November 2004. This is a great loss. I can only hope that publishers worldwide will recognise this loss and renew publications of his work in tribute.

Below is a Gallery of all comic strip books by Harry Hargreaves in my collection.

If anyone knows of any others, please email me.
Hammond, Hammond & Co Books
Hardcover

| | |
| --- | --- |
| 1959 | 1960 |
Norton & Co Books
Hardcover
1962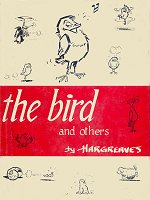 Museum Press Books
Hardcover
Thanks to Chris Hicks for first image below
| | |
| --- | --- |
| 1961 | 1965 |
Macmillan Books
Hardcover


| | |
| --- | --- |
| 1967 | 1968 |
| 1969 | 1973 |
1971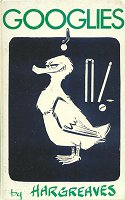 Macmillan Books
Paperback
| | |
| --- | --- |
| 1971 | 1972 |