MY COLLECTION (NOW SOLD)
Neptune and his Sea-Bed Serenaders

This set, called "Neptune and his Sea-Bed Serenaders" in the UK, was also issued in other countries and is commonly called 'The Neptunes'. The UK series only had eight figures whereas the set issued in Australia and New Zealand had fifteen figures !

This picture is an advert for Kellogg's Puffa Puffa Rice taken from a Buster comic dated 29 August 1970 clearly showing the eight UK figures...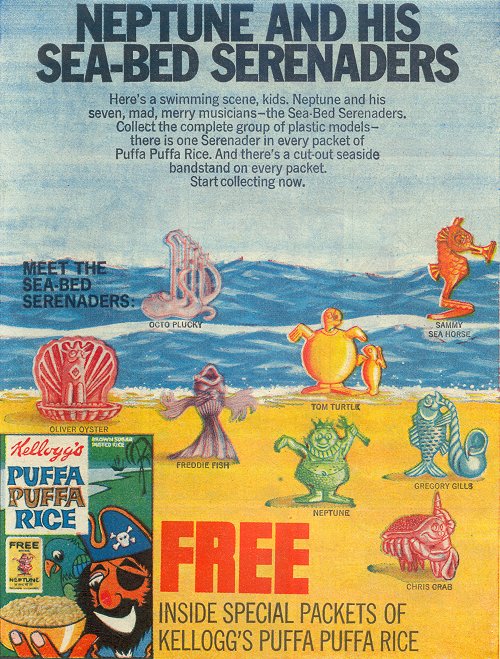 This following pictures show the fifteen figures issued in Australia and New Zealand by R&L Cereals and illustrates the greater variety of colours that they were available in...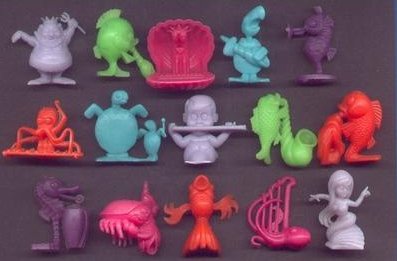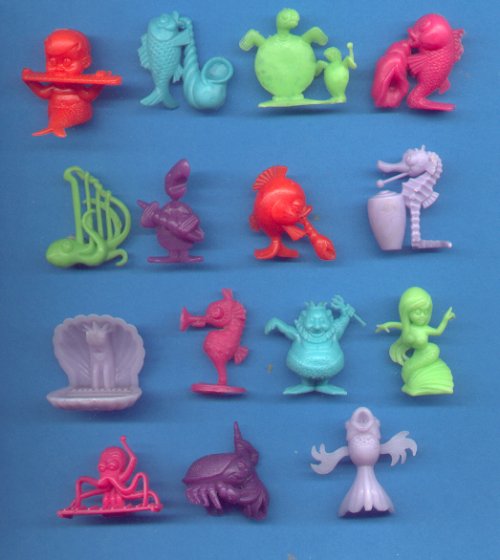 This was my UK collection (now sadly sold off)...


| | |
| --- | --- |
| AQUA | LILAC |
| PINK | PURPLE |
| LIME GREEN | ORANGE |
An advertising picture (source unknown)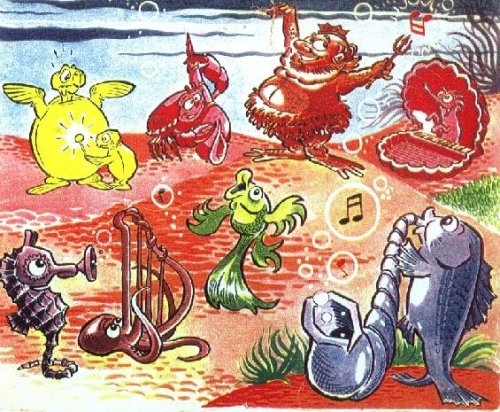 In the United States, these figures were sold separately as it wasn't legal to include toys within food packaging.
The set was known as 'Neptune's Deep Sea Band' and apparently had 16 figures!...