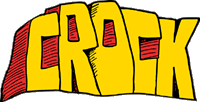 | | |
| --- | --- |
| Back to Comic Strips Index | Back to Home Page |

UK
Below is a Gallery of the UK Crock Books in number order. If anyone has an image of No 8 (or better still a copy to swap me !), please email me. I have had several emails indicating that the title of No 8 was "It's a Bird, it's a Plane, it's a Crock" but although this was indeed the No 8 in the US series, I have yet to see evidence (cover scan anyone ?) to prove this for the UK. After all, the US had more titles than the UK anyway and could just as easily have been a reprint of one of the others. So, still a mystery for me ! I was buying these books as they were issued in the UK and a No 8 never appeared on the shelves at the time. I am not sure it isn't another of Coronet's numbering cock-ups (See BC and Wizard of Id Galleries).
Titan Books
Hardback

2017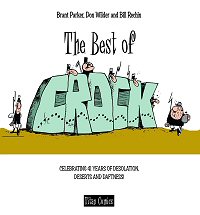 US
Below is a Gallery of the US Crock Books in the same order as they were reproduced in the UK.
Like BC and the Wizard of Id, there appears to be more titles in the US than were issued in the UK.
Those titles backgrounded white are unique to the US only

Australia/New Zealand
Below is a Gallery of all known Australian Crock books in order of publication.
If anyone knows of any others, please email me.
64-Page Books...

| | | |
| --- | --- | --- |
| 1977 | 1978 | 1979 |
| 1980 | 1981 | 1982 |
192-Page Books...
| | |
| --- | --- |
| 1980 | 1984 |
Italy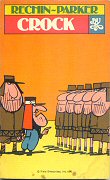 This book was issued in Italy by Rizzoli Books in 1976.