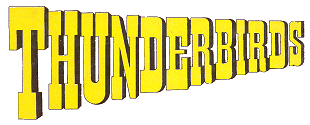 | | |
| --- | --- |
| Back to TV Sci Fi Books Index | Back to Home Page |
Thunderbirds books were first produced in the UK by Armada Books. Only five paperback novels were printed, four Thunderbirds and one Lady Penelope. Four further novels (two Thunderbirds and two Lady Penelope) were published in hardback by World Distributors Books in 1966.

Titan Books later started to revive the series by reprinting Books 1 and 2 in 1989 and 1990. As with Captain Scarlet, this reprint run fizzled out with the inside cover stating Book 3 would be "Ring of Fire" which never appeared. In 1991 Young Corgi Books started printing novelisations of the original TV episodes, but after four books the series halted. This series was later reprinted with different covers by Carlton Books in 2001. In 1992 Boxtree Books started printing younger reader novelisations of some of the episodes but ended after eight books, and Carlton Books re-published four of these in 2002 with different covers.

In 1992, Ravette Books started a numbered series of colour comic albums which lasted for six albums. In 2004 the new live action Thunderbirds movie was released leading to a number of books being published by Harper Festival Books. From 2008 to 2012 FTL Publications published a series of seven original novels.

In 2015 a brand new animated series was launched on TV... 'Thunderbirds Are Go'. This gallery is limited to books in my collection only and will be added to over time.
Armada Books
| | |
| --- | --- |
| 1966 | 1967 |
World Distributors Books
Hardbacks with Dust Jackets

Titan Books
| | |
| --- | --- |
| No 1 (1989) | No 2 (1990) |
Boxtree Books
| | | | |
| --- | --- | --- | --- |
| 1992 | 1992 | 1992 | 1992 |
| 1992 | 1992 | 1992 | 1992 |
| | |
| --- | --- |
| 1993 | 1993 |
1992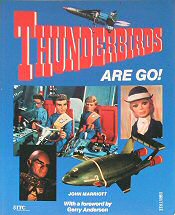 Young Corgi Books

| | | | |
| --- | --- | --- | --- |
| No 1 (1992) | No 2 (1992) | No 3 (1992) | No 4 (1992) |
Carlton Books

| | | | |
| --- | --- | --- | --- |
| No 1 (2001) | No 2 (2001) | No 3 (2001) | No 4 (2001) |
Bumper (2001)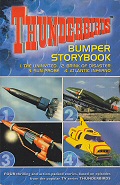 | | |
| --- | --- |
| 2002 | 2002 |
2001 (Hardback)

Classic Comic Strips from TV21

2000

The Complete Book of Thunderbirds
Ravette Books
| | | |
| --- | --- | --- |
| No 1 (1992) | No 2 (1992) | No 3 (1992) |
| No 4 (1992) | No 5 (1992) | No 6 (1992) |
Egmont Books
2013 (Hardback)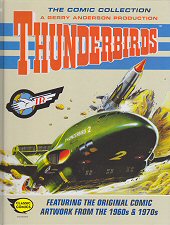 The Comic Collection
Thunderbirds Movie

Harper Festival Books
| | |
| --- | --- |
| 2004 | 2004 |
2004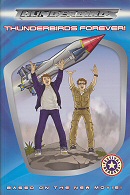 | | |
| --- | --- |
| 2004 | 2004 |
2004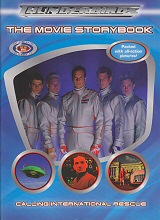 2004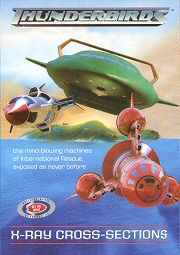 FTL Publications Books
A series of trade size paperback novels
| | | |
| --- | --- | --- |
| No 1 (2008) | No 2 (2008) | No 3 (2009) |
| | | | |
| --- | --- | --- | --- |
| No 4 (2010) | No 5 (2011) | No 6 (2012) | No 7 (2012) |
Thunderbirds Annuals Gallery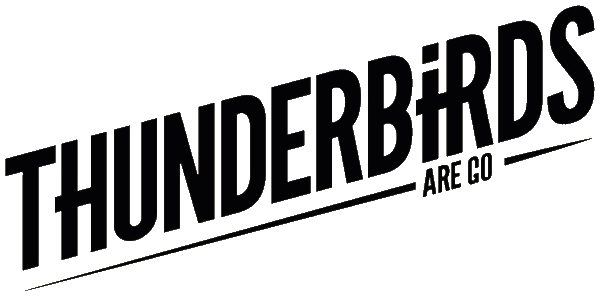 2015 Animated Series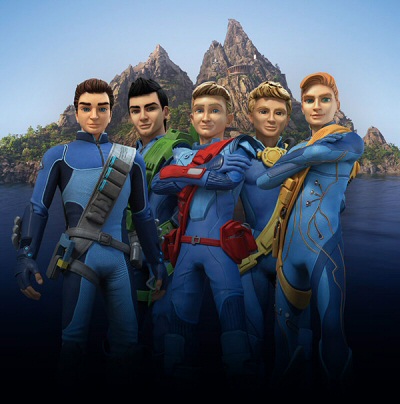 2015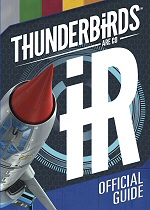 Official Guide
Simon and Schuster Books
2016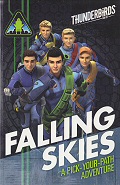 | | |
| --- | --- |
| 2015 | 2016 |