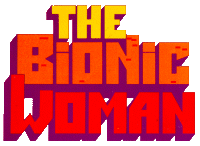 | | |
| --- | --- |
| Back to TV Sci Fi Books Index | Back to Home Page |
The Bionic Woman was a spin-off series from the Six Million Dollar Man that ran for three seasons from 1976 to 1978. Only two books have ever been published - in the UK by Star Books and in the US by Berkley Medallion Books.

The first UK book was titled "Double Identity" but was in fact the same as the first US book titled "Welcome Home, Jaime" Similarly, the second UK book was titled "A Question of Life" but was the same as the second US book titled "Extracurricular Activities"

UPDATE
In 2007 a new series called "Bionic Woman" was aired, described as a 're-imagined' series (the lastest hip phrase for 'remake'), the main character of which is still called Jaime Sommers. I don't know of any novels as yet.
UK - Star Books
| | |
| --- | --- |
| 1976 | 1977 |
US - Berkley Medallion Books
| | |
| --- | --- |
| 1976 | 1977 |
Other Books
In My Collection
1978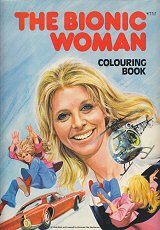 Colouring Book
Stafford Pembeerton Books
The Bionic Woman Annuals Gallery