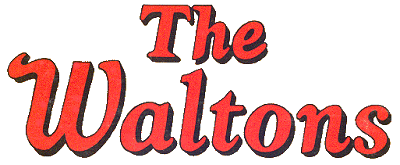 One of my most favourite TV dramas, The Waltons was a long running heart-warming TV series from the US which captivated viewers all over the world. The series ran for nine seasons between 1971 and 1981, followed by three TV movie specials in 1982 and three further sequels in 1993, 1995 and 1997.

Sadly, not many novels were published. The Waltons originated from Earl Hamner Jr's original novel "Spencer's Mountain" (pictured below) which inspired the TV movie "The Homecoming" (novelisation also by Earl Hamner Jr and pictured below) which in turn lead to the TV series. Three other books were published, first by Bantam Books in the US and then by Corgi Books in the UK.

Whitman Books (champions of the hardcover TV novel from the 50's through to the late 70's) published a set of six (numbered) novels for younger readers during 1975. There were also at least two children's books, one published by Whitman and one by Little Golden Books.



= In My Collection /

= Not in My Collection
Avon Books
1973

Original

1973

Reprint
Corgi Books
1978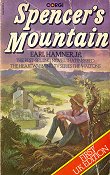 1977

The Waltons

1977

The Easter Story
Bantam Books

1974

The Waltons

1975

Trouble on the Mountain

1976

The Easter Story
Whitman Books
Hardcover
From the Whitman 'Authorized TV Adventures' series
| | | |
| --- | --- | --- |
| No 1 (1975) | No 2 (1975) | No 3 (1975) |
| No 4 (1975) | No 5 (1975) | No 6 (1975) |
From the Whitman 'Tell-a-Tale' series
1975


Little Golden Books
1975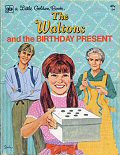 Cumberland House Publishing
2002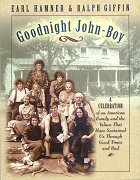 Germany