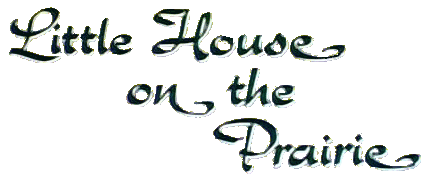 The Little House on the Prairie was a TV series based on the books of Laura Ingalls Wilder which lasted for nine seasons (and three specials) between 1974 and 1984. I know of two books with a TV themed cover - the first was a paperback edition published in 1975 by Perennial Library Books and the second was the 33rd 'Children's Golden Library' hardback book published by The Daily Mail.



= In My Collection /

= Not in My Collection
Perennial Library Books

1975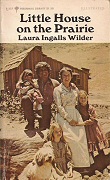 Children's Golden Library
Hardback (No 33 in the series of 37 book classics)

2000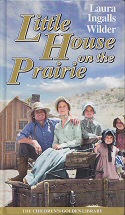 Other 'Little House' Books in My Collection...
Puffin Books

| | | | |
| --- | --- | --- | --- |
| 1979 | 1979 | 1979 | 1979 |
| 1979 | 1979 | 1979 | 1978 |
1978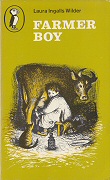 Laura Ingalls Wilder's 'Little House' Books List
with original publication dates

Little House in the Big Woods (1932)
Farmer Boy (1933) – about her husband's childhood on a farm in New York
Little House on the Prairie (1935)
On the Banks of Plum Creek (1937)
By the Shores of Silver Lake (1939)
The Long Winter (1940)
Little Town on the Prairie (1941)
These Happy Golden Years (1943)

Laura Ingalls Wilder died in 1957 and the following were published posthumously...

On the Way Home (1962)
The First Four Years (1971)
West From Home (1974)
The Road Back (2006)