| | |
| --- | --- |
| | Back to Home Page |
Inspector Morse was a detective series that ran on ITV for thirty-three episodes over seven full series and five specials from 1987 to 2000. The series was based upon the books by Colin Dexter (full list of all thirteen novels at bottom of gallery) who made cameo appearances in nearly all of the Morse episodes. Most of the original books were re-published in the UK with TV-themed covers by Pan Books and some in the US by Bantam Books.

The series was followed by a sequel programme titled 'Lewis' featuring Inspector Morse's sidekick Sergeant Lewis (now promoted to Inspector) which ran for nine seasons from 2006 to 2015. I do not know of any novelisations from this series. In 2013 another spin-off series started called 'Endeavor' about the young Morse (a prequel series) which has run for seven seasons to date with an eighth confirmed, again with no known novels.



= In My Collection /

= Not in My Collection
Pan Books

1987

Last Bus to Woodstock

1987

Last Seen Wearing

1987

The Silent World of Nicholas Quinn

1987

Service of All the Dead

1987

The Dead of Jericho

?

The Riddle of the Third Mile
1987

The Secret of Annexe 3

1990

The Wench is Dead

?

The Jewel That Was Ours

?

The Way Through the Woods
1996

The Daughters of Cain

1997

Death is Now My Neighbour

2000

The Remorseful Day
Oxford University Press (Bookworms Series)

1991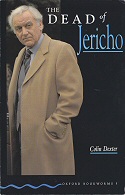 The Dead of Jericho
Bloomsbury Books
Hardback

1991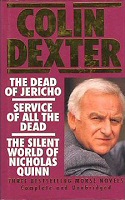 Three Novels in One
Titan Books

2011


The Complete Inspector Morse
US : Bantam Books

1988

Last Bus to Woodstock

1988

Last Seen Wearing

1988

Service of All the Dead
1988

The Silent World of Nicholas Quinn

1988

The Dead of Jericho
US : Ballantine Books

1994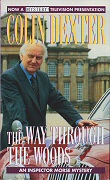 The Way Through the Woods
Colin Dexter's Inspector Morse Novels List
with original publication dates
Last Bus to Woodstock (1975)
Last Seen Wearing (1976)
The Silent World of Nicholas Quinn (1977)
Service of All the Dead (1979)
The Dead of Jericho (1981)
The Riddle of the Third Mile (1983)
The Secret of Annexe 3 (1986)
The Wench is Dead (1989)
The Jewel That Was Ours (1991)
The Way Through the Woods (1992)
The Daughters of Cain (1994)
Death is Now My Neighbour (1996)
The Remorseful Day (1999)