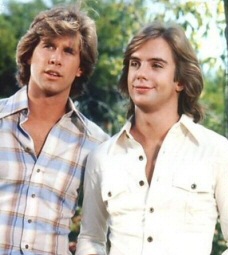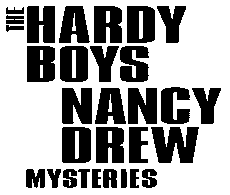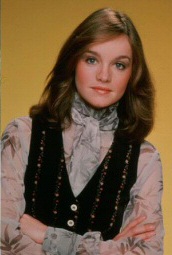 The Hardy Boys/Nancy Drew Mysteries (retitled The Hardy Boys Mysteries for season three) was a children's television series which ran for three seasons from 1977 to 1979 starring Parker Stevenson and Shaun Cassidy as Frank and Joe Hardy, and Pamela Sue Martin (later Janet Louise Johnson) as Nancy Drew.

The series was based upon the two separate book series : The Hardy Boys (created in 1927) and Nancy Drew (created in 1930), both by Edward Stratemeyer, the founder of the Stratemeyer Syndicate, a book-packaging firm. All the books in both series were actually written by many different ghostwriters over the years, The Hardy Boys under the collective pseudonym Franklin W. Dixon and Nancy Drew under the collective pseudonym Carolyn Keene. There were hundreds of Hardy Boys and Nancy Drew books published. An entire website devoted to The Hardy Boys books can be found at http://www.hardyboys.co.uk and one dedicated to Nancy Drew can be found at http://www.nancydrewsleuth.com.

Only four of the original books were re-published with TV-themed covers by Armada Books, two from each series. In addition there were two TV novelisations published in the US ('The Hardy Boys and Nancy Drew Meet Dracula' and 'The Haunted House/Flight to Nowhere') both of which were published in the UK as one book by Armada.



= In My Collection /

= Not in My Collection
UK
Armada Books

1978

Hardy Boys No 12
The Wailing Siren Mystery

1979

Nancy Drew No 15
The Haunted Showboat

1979

Hardy Boys No 10
While the Clock Ticked

1979

Nancy Drew No 19
The Mystery of the Tolling Bell
1980 Reprint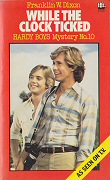 Hardy Boys No 10
While the Clock Ticked
'As seen on TV'
1980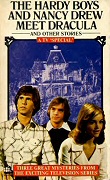 Novelisation :
Hardy Boys & Nancy Drew
Meet Dracula / The Haunted House /
Flight to Nowhere
US
Grosset & Dunlap Books
Large Format Paperbacks

1978

Hardy Boys & Nancy Drew
Meet Dracula

1978

The Haunted House /
Flight to Nowhere
Scholastic Books
Reference Books by Peggy Herz

Hardy Boys Nancy Drew Mysteries Annuals Gallery