The Borrowers was a classic series of children's books by Mary Norton, and was made into a successful TV series by the BBC in the 90s which lasted for two seasons. There were five books re-published by Puffin Books in 1992 with the TV series photo covers.

The first book (titled simply "The Borrowers") was originally first published in 1952 and was the first of a series of four books. This was followed by "The Borrowers Afield" in 1955, "The Borrowers Afloat" in 1959 and "The Borrowers Aloft" in 1961. For twenty one years these books became the favourites of children worldwide. Then in 1982, Mary Norton wrote a very welcome further novel "The Borrowers Avenged" making the series up to five books. In addition, Mary Norton wote one short story about The Borrowers published in 1971 titled "Poor Stainless". There were also two movies made, one in 1973 for TV and one in 1997 for the big screen.

Update : The BBC made a new version of the tale in 2011 and Puffin reprinted the first book in the series with a tie-in cover.



= In My Collection /

= Not in My Collection
Puffin Books

| | | |
| --- | --- | --- |
| No 1 (1992) | No 2 (1992) | No 3 (1992) |
1992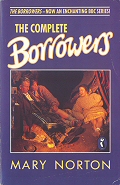 2011 BBC drama tie-in cover
2011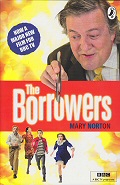 Reprints
1997 US movie photo covers
1997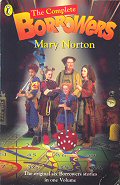 "The Last Borrowers Book"
Originally published in 1966 and then revised and re-published in 1971. Thought to be the last book at the time.
1994 reprint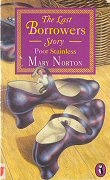 Ladybird Books

1997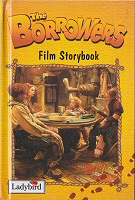 Movie Novelisations
1998



Harcourt Brace

1998



Puffin