MY COLLECTION
UK MAP POSTCARDS BY DESIGN
Bartholomew's Cyclists' Touring Club

There were 30 cards issued in this series labelled as Sections 1 through to 30.
They were issued in packs showing the index of the whole set.
(This image is a part-scan of the envelope cover to set C - sections 17 to 24).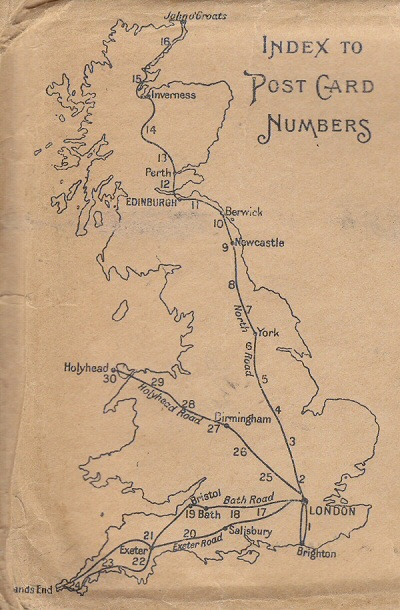 | | | | |
| --- | --- | --- | --- |
| Section 1 | Section 2 | Section 3 | Section 4 |
| Section 5 | Section 6 | Section 7 | Section 8 |
| Section 9 | Section 10 | Section 11 | Section 12 |
| Section 13 | Section 14 | Section 15 | Section 16 |
| Section 17 | Section 18 | Section 19 | Section 20 |
| Section 21 | Section 22 | Section 23 | Section 24 |
| Section 25 | Section 26 | Section 27 | Section 28 |
| | Section 29 | Section 30 | |