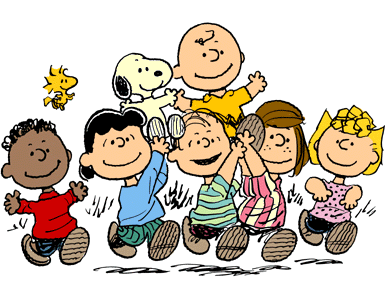 ORIGINALS (and their reprints)
| | |
| --- | --- |
| Back to Comic Strips Index | Back to Home Page |
This Gallery aims to show all the "original" Holt, Rinehart and Winston Inc editions and their reprints (where there was a cover-change). This range was produced in both hardback and paperback formats and represents some of the original Peanuts books from which subsequent Fawcett, Coronet and some Ravette books have been extracted.

The phrase "Original" is of course somewhat misleading as Holt, Rinehart and Winston Inc changed book format for issuing original Peanuts strips. The publishers launched their Peanuts Parade series, of which Numbers 1 - 10 and 13 - 20 were compilations of the previous 8 x 5 inch "Original" books (pictured below). Numbers 11, 12 and 21+ of the Peanuts Parade books contained original strips which also acted as sources for the Fawcett and Coronet books.

If anyone can help complete this gallery (or help me out acquiring the books themselves), please email me. Grateful thanks to Thom Gray and Jasmine Carboon for image contributions.
Holt, Rinehart and Winston Inc
| | | | |
| --- | --- | --- | --- |
| 1952 | 1954 | 1956 | 1957 |
| 1958 | 1959 | 1960 | 1961 |
| 1962 | 1962 | 1963 | 1964 |
| 1964 | 1965 | 1966 | 1967 |
| 1967 | 1967 | 1970 | 1971 |
| 1972 | 1972 (reprint) | 1974 (reprint) | |
Weekly Reader Book Club Editions
Hardback
1965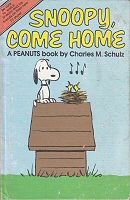 Click HERE for "Peanuts Classics" reprint series