MY COLLECTION
TONY THE TIGER SPORTS

This set of six figures of Tony the Tiger engaged in various sports activities was issued in Kellogg's Frosties cereal during 1991 and came in four colours; red, green, blue and yellow.

This is my collection...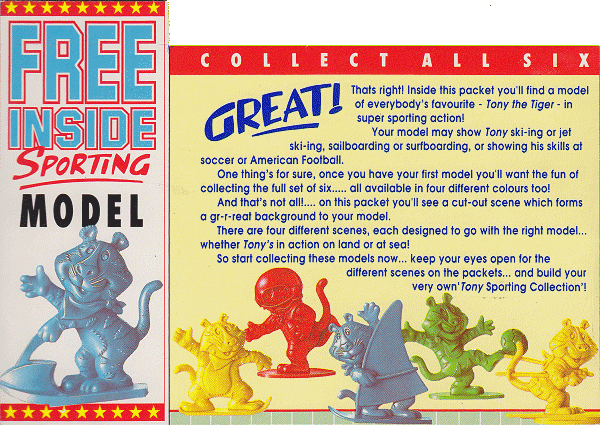 Many thanks to Nick Symes for providing these scans of the various box backs with cut-out scenes...