MY COLLECTION
CRAZY CANINES


In the UK, this set was issued under the title 'Crazy Canines' and only had six figures.
Elsewhere, the set always seemed to comprise of eight figures and generally known as 'Daffy Dogs', 'Daffy Dawgs' or even 'Mad Dogs'.

This picture is an advert for UK Kellogg's Ricicles and Coco Pops from the back of a TV Comic dated 25 Nov 1972...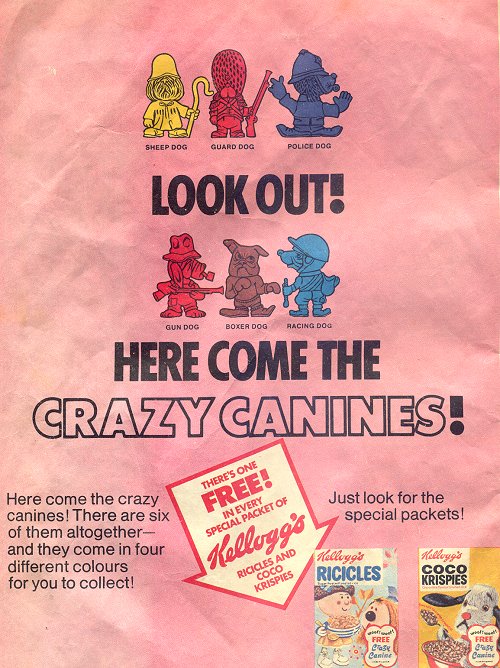 This is my collection...

AQUA


BLUE


BROWN


GREEN


LIME GREEN


ORANGE


PALE BLUE


PINK


PURPLE


YELLOW


RED


DARK BLUE


MULTI-COLOUR

A couple of cereal box backs from around the world...